OMEGA ambassador Bastian Baker in Vienna
OMEGA ambassador Bastian Baker in Vienna
The Swiss Singer&Songwriter Bastian Baker visits the OMEGA Boutique Vienna.
OMEGA brand ambassador Bastian Baker visited the OMEGA boutique Vienna this morning. The likable Swiss singer/songwriter was warmly welcomed and received a 'special tour' through the museum area of the mono-brand store. To the surprise of the OMEGA team and the guests he took his guitar and performed 'I'd Sing It For You'.
Bastian Baker, 23, became OMEGA ambassador in July 2014 and already performed for OMEGA family member Nicole Kidman. His concert at the Viennese WUK in the evening of 6th November was the reason for his visit to the Austrian capitol.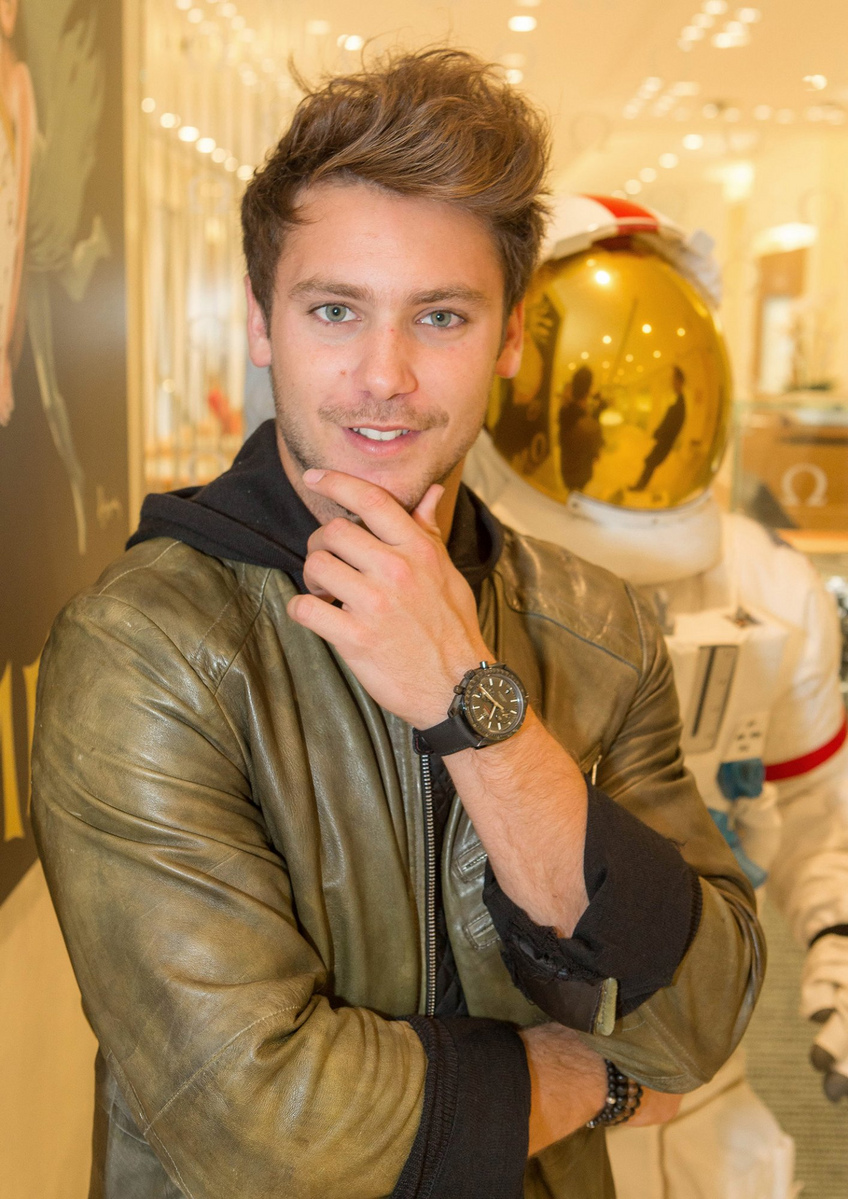 OMEGA brand ambassador Bastian Baker visited the OMEGA boutique in Vienna.
Bastian Baker is one of Switzerland's most dynamic and successful performers. His first and second albums, Tomorrow May Not Be Better and Too Old To Die Young, both went platinum and within his three-year career he received five Swiss Music Awards and two Prix Walo and was recognized as the "Best Swiss Act" at the last MTV Europe Music Awards. He has also charmed audiences at some of the most prestigious venues and international festivals such as the Olympia in Paris, the Montreux Jazz Festival, the Paléo Festival in Nyon and the Blue Note in Tokyo.
By
Hyla Bauer
,
Contributor & Special Projects
To celebrate the 50th Anniversary of the moon landing, Watches Of Switzerland has an astronaut of its own.
Though it was launched in 1957, the Speedmaster chronograph only became a major icon when NASA approved it for human space missions in 1965...
By
Alexander Friedman
,
Co-Founder - Business Development
The Reference Omega Speedmaster by Grégoire Rossier and Anthony Marquié