100 Years as Official Timekeeper
100 Years as Official Timekeeper
OMEGA announces the extension of its global partnership with the International Olympic Committee (IOC) through to 2032!
Committed to serving the world's finest athletes for many years to come, OMEGA is on track to set a timekeeping record.
The Games of the XXXV Olympiad in 2032 will mark 100 years since the start of OMEGA's relationship with the event, which dates back to the 1932 Olympic Games in Los Angeles. In that time OMEGA has served as Official Timekeeper 27 times and has developed and introduced the most cutting-edge timekeeping equipment in the world.
The announcement was made at The Olympic Museum in Lausanne, Switzerland, by Nick Hayek, CEO of Swatch Group, Raynald Aeschlimann, President and CEO of OMEGA; and IOC President Thomas Bach. OMEGA is the first Worldwide Olympic Partner to commit to the Olympic Movement through to 2032.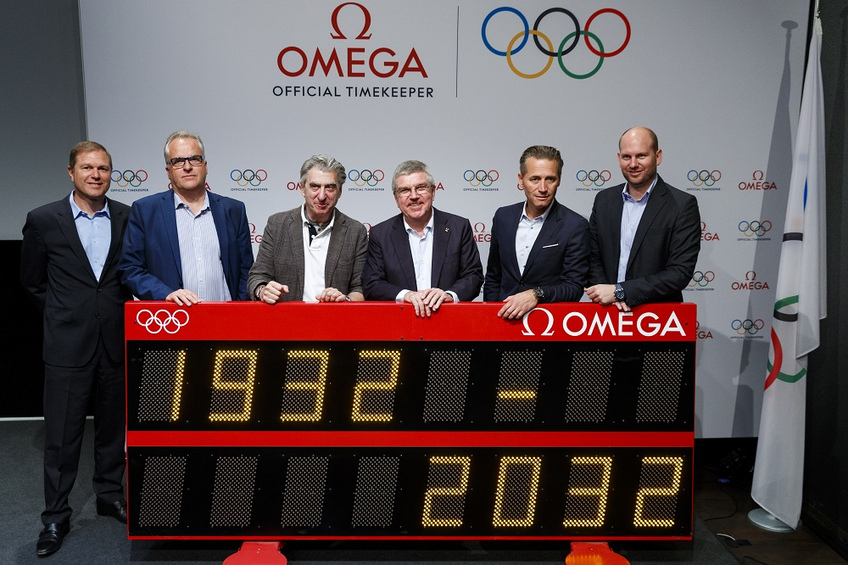 Mr. Lumme, Mr. Pennel, Mr. Hayek, Mr. Bach, Mr. Aechlimann, Mr. Zobrist
The deal will continue the commitment by OMEGA to provide state-of-the-art timing, scoring, in-venue results system, equipment and broadcast graphics services, which are critical for the success of the Olympic Games.